If you are looking for quality designer cabinet drawers in Sand City to complete your dream home, look no further than Cypress Design & Build. With access to our wide selection of brands and our talented team of professional designers, there is no doubt we can help you find the perfect cabinet drawers to complement any room.
Custom Cabinet Drawers
Sometimes we have clients whose visions fall outside of the more common shapes, sizes and styles. For these clients, we provide custom cabinet drawer solutions. You can rest assured that the drawers you select will not only meet your design standards, they will also meet your exact specifications for shape, size and functionality.
Cabinet Drawers For The Kitchen
Your kitchen is the heart of your home. We understand the importance of having a kitchen that meets your needs and aesthetic sensibilities. If you are beginning a remodel and need to redo your storage options, our design team can help you find the perfect fit for your new look. Alternatively, if you simply want to upgrade your cabinets and drawers because of wear and tear or an outdated design, we can upgrade your cabinet drawers to accentuate your current design.
Cabinet Drawers For The Bathroom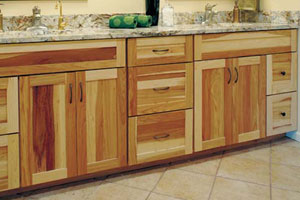 Bathrooms should be a sanctuary to which we escape from the rest of the world. If your bathroom needs an upgrade with new cabinet drawers, we have an extensive selection of colors and styles certain to resonate with your personal sense of style. With our expert design team and our extensive knowledge of current trends and inventory, you will not need to settle for sub-par elements in a room as important as your bathroom.
Your Home Is Your Castle
You and your home deserve to have the cabinet drawers of your dreams. We will find the solution that perfectly merges look with function in order to update any room of your home. Call us at Cypress Design & Build today to hear about all the resources available to you and we will get you on your way to creating the house of your dreams.